We have 400 Beautiful Acres – Lots of Room for Everyone! 2014 was AMAZING!
We've left up our 2014 Schedule for now and will update as we move through the year…
get ready Ocala, YOU DON'T WANT TO MISS THIS!!!!
Keep returning for the most up to date info on 2015!

October 23, 24 & 25, 2015
The Show Address is: Castro Farms, 7700 Old Blichton Rd, Ocala, FL 34482
Open daily 8am – 4pm
$12 / day – Children 11 and under free!
Military Discount with ID: $10 / Day
FREE Parking sponsored by Classic Collectors Insurance!
Fantastic Family/Kids Area with Halloween Fun!




Car Show Activities
Car Show – Classics, Customs and More
Automotive Vendors
Car Corral and Swap Meet
Displays and Demonstrations
11:00 National Anthem – Salute to Troops
Remember to pre-register!
Guaranteed Goody Bags to the first 300 pre-registered vehicles!
Show Car Classes for everyone! 
What are you bringing?
Friday's People's Choice Awards
Saturday's People's Choice Awards
Professional Judging to take place Saturday with Awards on Sunday for the following:
Best in Show 1st, 2nd, 3rd
Best Paint
Best Interior
Best Engine
Best Exotic
Best Stock Restored
Best Military/Service Vehicle
Show Peers' Choice
Best Survivor
Best Rat Rod
Pony Round Up – Mustang 50th Anniversary Awards
Kid's Choice
Best in Show Winner receives
A custom trophy by Gunnyz Metal Art!
Everyone knows now that our Best in Show Trophies are like no other!  This year is no different thanks to Gunnyz Metal Art!!!  The creative process has already begun and we can't wait to see what's in store this year!
A car portrait by Bill Kreutz
Honoring the countless hours you spend with the very special vehicle in your life, Bill has the ability to turn your passion into a unique, one-of-a-kind original painting to hang in the den, office, garage or on your trophy wall right next to your hard won awards.
Whose camera lens might find your car???
More Exciting Activities This Year!
Huge Family Fun Area! Kids come in Costume!!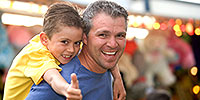 Join us in the Family Area where there's fun for all ages and it's FREE! Monster Truck Rides, Full Motion Nascar Simulator Rides, hay rides, pony rides, huge Pumpkin Patch, face painting, games, pumpkin decorating, and trunk or treating!!! Kids 11 and under are always FREE
You know you've always to try this!!!  Buckle up with Uncle Tod Motorsports and take a ride in "HIGH VOLTAGE"!

 Xtreme Dyno challenge 1/4 Mile Dyno Drag Racing – Spots Limited – Register HERE
$40 Friday/ $50 Saturday and Sunday
 Receive a report of reaction time, 1/4 mile time, top speed, and Max Horsepower Cars with ABS or Traction control must have own tuner with Dyno Mode.
 Race against a Burnyzz High HP monster and win!
Burnyzz Speed Shop racing challenge!  It's going to get loud when they bring a crazy HP machine to drag!
Prizes to the winners!!!  It's getting LOUDER!
And There's More…
The Beautiful Moments Lifestyle Pavillion returns!
A fully tented area showcasing special products and services for each member of the family!
Concert Series Sat and Sun with Natalie Nicole Green presented by Coors Light!
Live music and fun all weekend long!
Check this out!!!  Kid KJ is HERE! The World's  Youngest Monster Truck Drivers are right here!!  He's performing on Sat at 12 and 2pm and then again on Sunday at 11am! Watch them do some crazy stuff and then get a ride on a real Monster Truck!
World Champion Frisbee Dogs Perform!
Watch these incredible canine athletes do their stuff!!!  Yes we have the World Champion Disc Team performing here with stunts that will amaze you!



Aya from The Chainsaw Chix is here too! Southern States Volkswagen Rally
Let's get the Bugs out! The Third Annual Southern States VW Rally right here at Castro Farms! It's a show in a show!
Classic Collectors/Palm Chevrolet Silverado Treasure Challenge!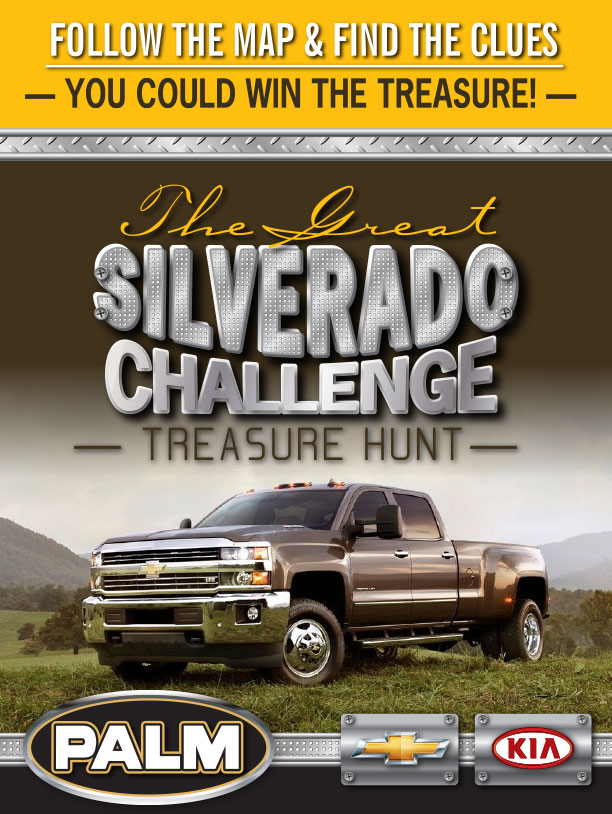 Get your Entry Forms at the Classic Collectors or Palm Chevy Booths!!!  You got to be in it to win it!!! A Treasure Hunt like no other!

They're back again this year with even more to share with us!  Come meet with Chappee from The North Central Florida Beekeepers Association and experience bees like never before – no stinging we promise!  Meet the Honeybee Queen and see her wear a real bee beard!  You don't want to miss that one!
Friday
Come check out the FAST Exhibit! Scale cars, trucks, motorcycles!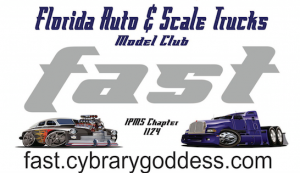 Saturday
Model Car Show !!! Unlimited entries will cost $7.00. Registration sheet will be available online.
Make & Take from late morning into the afternoon – free to first 75 – make your own '63 Split Vette – let the professionals help you build your own!
Sunday
More displays to check out.
NSRA Safety Inspections – National Street Rod Association – Saturday and Sunday.
United Way recipe contest
Again this year is a recipe contest to benefit the United Way of Marion County. There will be an amateur and professional category. $5 to enter the amateur and $10 to enter as a professional. The only rule is that the recipe has to be pumpkin based. Please bring your dishes to the lifestyle tent for display and judging on Saturday. Prizes will be given!